Contact Florida Bladder Institute
Naples Office
239-449-7979 - Phone
239-593-3356 - Fax
Our Patient Portal through Athena is an efficient, secure way to discuss your health issues if you are an established patient. Click the orange link in the top right corner of any page to connect to us using this electronic, internal mailing system. If you haven't already received one, the staff at our front desk can give you a unique, password-protected Portal Number that can be used from then on.
1890 SW Health Parkway, Suite 205, Naples, Florida 34109 (map & directions)
Hours for Appointments
Monday       8:30a - 4:00p  
Tuesday      8:30a - 4:00p
Wednesday 8:30a - 4:00p
Thursday     8:30a - 4:00p
Friday          8:30a - 1:00p
Phones are answered from 8:00am until 4:30pm Monday through Thursday, and 8:00am until 1:00pm on Friday
CAT (Collier Area Transit) stops in front of North Collier Hospital. Cross Immokalee Road, to the South side. We are about one block to the East, at the end of SW Health Pkwy in the three-story Gulf Coast Medical Arts Building, behind Naples Urgent Care.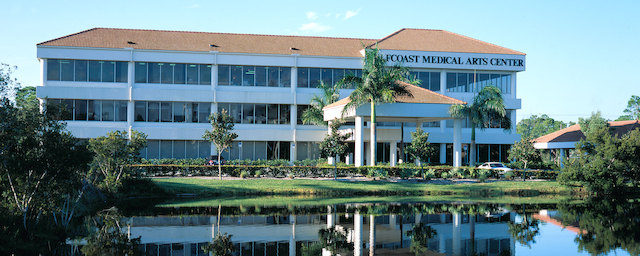 Email Us