Sue Lingerman - Front Office Professional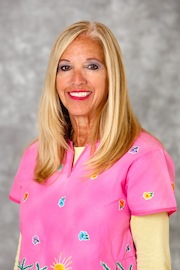 Sue graduated from Marymount College in Arlington, Virginia. She has worked in many different medical environments with dedicated and caring teams of professionals. When Sue and her husband decided to retire, they moved from their lovely St John's River home in Jacksonville, FL to Marco Island to start a new chapter in their lives. They have five wonderful children and grandchildren. She enjoys taking her grandchildren to Mackle Park, scootering around the island, jet skiing, walks on the beach, shelling and beautiful sunset cruises on the Gulf.
Call 239-449-7979 or Contact Us today!
It's time to start living your life to the fullest. Regain control of your life.