Linda Miedema - Medical Assistant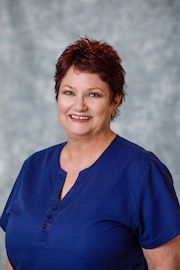 Linda was born in Chicago, IL and has lived in 7 different states (FL, IL, IN, NC, GA, TN, WA). She graduated with honors from a two year Associates in Medical Assisting degree program at Cleveland (TN) Community College in 1999.  Her 16 years of Urology experience, taking care of both men and women, has boosted patient results and outcomes at the Florida Bladder Institute. She has a wonderful husband and two adult sons (that live in Roswell, GA). Linda loves working with patients and trying to give them the best possible office experience they've ever had.
Call 239-449-7979 or Contact Us today!
It's time to start living your life to the fullest. Regain control of your life.